Exploring the Beauty of Munduk and Gesing on Foot
If you're a nature lover and enjoy trekking, Munduk and Gesing are the perfect destinations for you. These two villages in the mountain slopes of northern Bali offer breathtaking scenery and unique cultural experiences.
choose trekking track with our professional guide
Embark on an enchanting voyage of discovery! Our tour guides are eager to show you around the nicest places and have many stories to tell. Here are a few propositions; course we are exible to arrange your individual trek if you have something else in mind.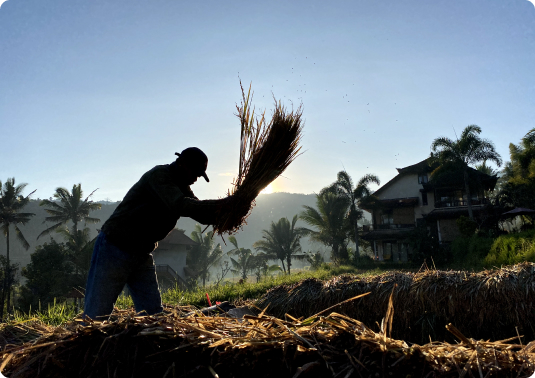 An easy walk though the rice elds around the Lesong Hotel. While wandering across coffee, coco, rice and fruit plantations, the guide will provide you with background information about life in the Balinese hills.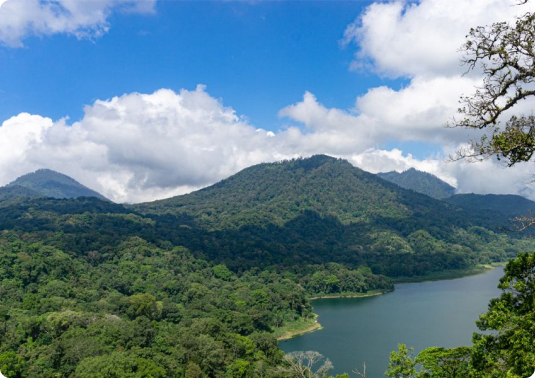 Climb up to the summit of Mount Lesong, the name giver of the our Hotel. Mount Lesong is a dormant stratovolcano and has a large crater which is several hundreds meters in diameter at its peak. The hike leads mostly though dense rain forest. On the summit at 1865m you will nd a small temple. Best during dry season.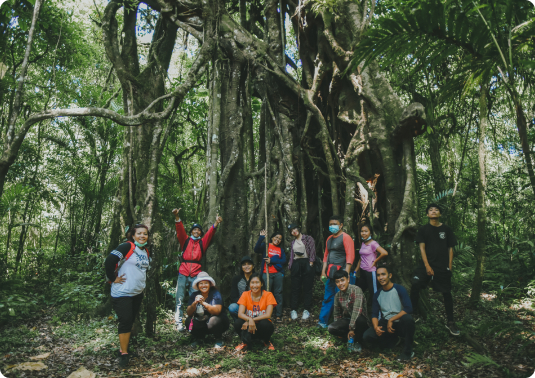 A beautiful hike through the rain forest between the two crater lakes. Our driver will bring us to Lake Tambilngan, where the hike starts along the lakeside. There are several mystical temples hidden in the rainforest to discover. After a while the path goes deeper into the jungle and a little bit of climbing over trees will be necessary while you can explore the fascinating ora and fauna.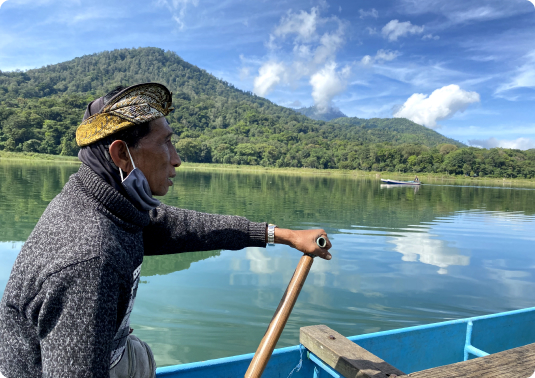 A long and diverse walk over the caldera to Lake Tamblingan and back. Lesong Hotel is at 660 m above sea level, the caldera is somewhat above 1300 m, so the hike requires a bit of endurance, but the landscape is certainly worth it. The path leads through rice elds, coffee and coco plantations, gardens and nally even rain forest next to the lake. An entrance fee to Lake Tamblingan may apply.
trusted hotel in north bali
We have earned this reputation through our commitment to providing exceptional service and ensuring our guests have an unforgettable experience..