Discover the Enchanting Surroundings of Bali
While Gesing itself offers a tranquil retreat and a glimpse into the traditional Balinese way of life, its strategic location also provides easy access to a variety of captivating sightseeing spots and exciting activities. Explore the enchanting surroundings of Gesing and embark on unforgettable adventures.
Embark on an enchanting voyage of discovery! Our tour guides are eager to show you around the nicest places and have many stories to tell. Here are a few propositions; course we are exible to arrange your individual trek if you have something else in mind.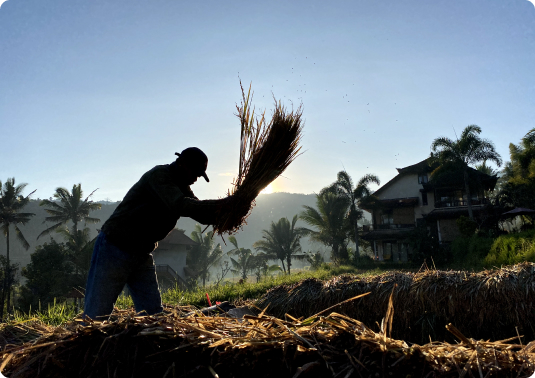 Bedugul Botanical Garden - 45 minutes by car
More than 2000 species of plants are preserved at Bali Botanical Garden focussing on plants from the
tropical mountain areas of eastern Indonesia: Bali, Nusa Tenggara, Sulawesi, Maluku and Papua. The
botanical garden was established 1969 by the Indonesian Institute of Science. Its mission is conservation
and research as well as education and recreation.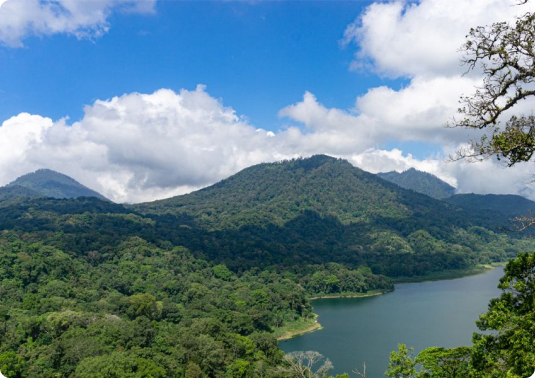 Bali Treetop Adventure Park- 45 minutes by car
The rope park includes six main circuits that stretch from tree to tree, as well as nets, Tarzan Jumps, and
bridges. Each run also features "Flying Fox" zip-lines of up to 160 metres, providing heart-pounding
thrills to guests as they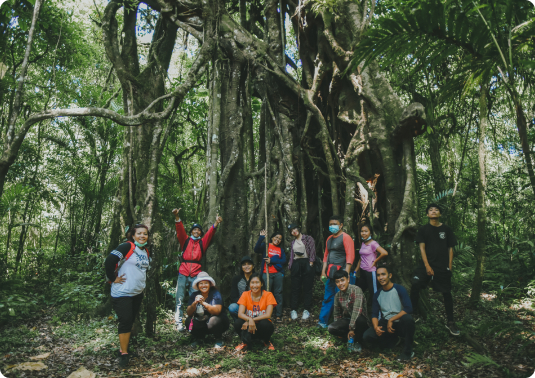 Banjar Hot Springs - 40 minutes by car
The sacred hot springs of Banjar consist of four public pools set in the midst of a tropical garden. The
sulphuric water is of volcanic origin and has an agreeable warm temperature of 37 degrees Celcius, ideal
for people suffering from rheumatic diseases. There are changing cabins, outdoor showers and a
restaurant on site. The place is very popular also among locals so expect it to be quite alive unless you go
there early in the morning.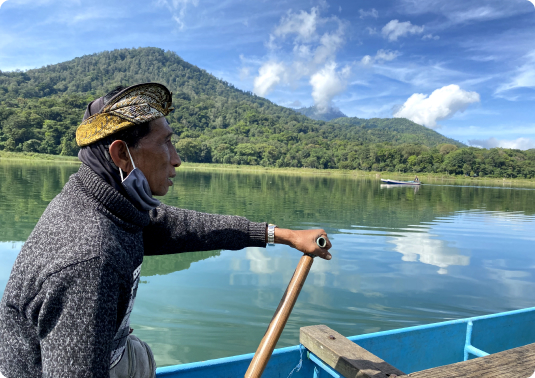 Canoeing on Lake Tamblingan
Cross Lake Tamblingan by traditional dugout canoe. The crater lake is almost completely surrounded by
jungle and full of mystical atmosphere. Three temples are set at its shores. The canoes are operated by
the locals, so this is more about enjoying the experiencing the crater lake than canoeing as a sport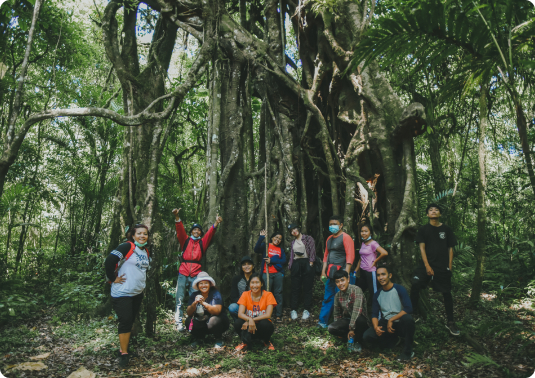 Pura Ulun Danu Bratan - 40 min by car
After Tanah Lot, this is perhaps the most photographed temple on the island and is certainly one of the
iconic images of Bali. The temple sits on the western shore of Lake Bratan and it can give the illusion of
actually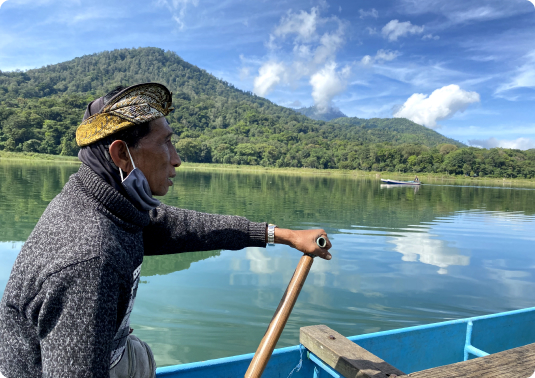 Bedugul Market - 40 minutes by car
bedugul is the highland garden of Bali, producing lots of cool climate fruits and vegetables. In the
market here you can
trusted hotel in north bali
We have earned this reputation through our commitment to providing exceptional service and ensuring our guests have an unforgettable experience..